The Pigeon River is one of the best small rivers in Indiana. The upper part of the river is called Pigeon Creek.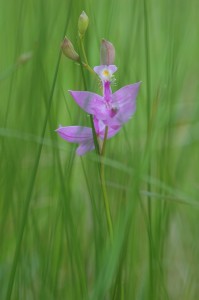 Indiana-DNR page on this river.
River Flow Levels
Pigeon River near Scott, IN
USGS Flow levels
Pigeon Creek near Angola, IN
Put-Ins
Scott

View Larger Map (41.739361, -85.556717)
Howe

View Larger Map (41.717422, -85.426514)
Ontario Millpond

View Larger Map (41.707316, -85.375115)
N 390 E

View Larger Map (41.700492, -85.351769)
Nasby Millpond
The Nasby Millpond is an excellent access point to the Pigeon river. If you want a very short trip, the put-in below the Mongo Reservoir Dam to the Nasby Millpond is a nice section to paddle. The Nasby Millpond has provided a good location for canoe lessons from Earth Adventures Unlimited. The little bit of light rapids that can form below the dam is a nice place to play with a current that is more exciting than the typical local river.

View Larger Map (41.695241, -85.323043)
Be careful about paddling the section immediately below the dam in high water conditions. There are often fallen trees that can become dangerous strainers if the flow level is too high.
Mongo
This is probably the most popular put-in on the Pigeon River due to Trading Post Canoe Rental and Campground.

View Larger Map (41.684783, -85.280554)
County Road 1100

View Larger Map (41.67057, -85.195259)
Highway 327

View Larger Map (41.651878, -85.174088)
Outfitters